"My help comes from the LORD, who made heaven and earth."
Psalm 121:2

The Evangelical Lutheran Church in America resulted from a union of three North American Lutheran church bodies: The American Lutheran Church, the Association of Evangelical Lutheran Churches and the Lutheran Church in America.
The three churches agreed to unite in 1982. They formed a 70-member Commission for a New Lutheran Church, which planned the merger. The plan was approved by church conventions in 1986, and the ELCA constituting convention was held April 30-May 3, 1987, with the church actually beginning operations on January 1, 1988.
The ELCA meets in assembly every two years; In 2020 Rev. Joy Mortensen-Wiebe became the Bishop.

The South-Central Synod of Wisconsin of the Evangelical Lutheran Church in America is an organization deeply rooted in the gospel of God's grace. We exist, in partnership with the church wide organization, to assist congregations and members to:
* worship God through Word and Sacrament and through the lives of prayer, praise, and thanksgiving.
*nurture one another in the Word of God and grow in faith and commitment to Jesus Christ.
* give our lives joyfully in witness and service.

Lutheran Social Services of Wisconsin and Upper Michigan is one of the largest human service agencies in the two-state area. Our mission is "Motivated by the compassion of Christ, we help people improve the quality of their lives."
Each year, Lutheran Social Services (LSS) touches the lives of over 100,000 people through a variety of compassionate social services from adoption to counseling to older adult services. Our programs and services are offered to all, regardless of faith.
As a non-profit agency, LSS relies on the generous support of churches, corporations, foundations and thousands of individuals to continue our mission.

Arkdale Trinity Lutheran Church is located in Adams County Wisconsin. To find out more about the area, visit this web site.

Enhancing the faith, lives, and well-being of Christians in their homes, churches, and schools. Your partner in ministry. Publishing House of the Evangelical Lutheran Church in America. Shop our online store for books, music, church supplies and more.

WGNV (88.5 FM) Christian Family Radio
The best Christian music and programming for today's Christian.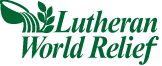 Empowered by God's unconditional love in Jesus Christ, Lutheran World Relief envisions a world in which each person and every generation lives in justice, dignity, and peace.
Lutheran World Relief works with partners in 50 countries to help people grow food, improve health, strengthen communities, end conflict, build livelihoods and recover from disasters. With people in the U.S., we work for justice for those we serve.
U.S. Lutherans, freed and empowered by God's grace in Jesus Christ and called to respond to God's love for all people and creation, put faith into action through the mission of Lutheran World Relief. LWR values the contribution of Lutheran theology to our understanding of faith active in love and cherishes our Lutheran heritage and identity. LWR acts on behalf of U.S. Lutherans, the ELCA, and the LCMS as a common expression of our faith through international relief and development.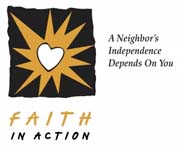 Faith in Action of Adams County is an interfaith volunteer care giving program, bringing together volunteers from many faiths to work together to care for their neighbors who have long-term health needs.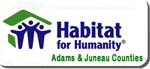 Habitat for Humanity of Adams County WI is a tax exempt charitable organization comprised of 20 local volunteers, with diverse backgrounds in education, health care, human services, finance, engineering and the building trades. All work is done by volunteers. The need for housing is significant and we have no problem in identifying deserving families that meet our selection criteria.  Check out our website to learn how you can help.

Trinity Lutheran Church ELCA
1650 Church Street
Arkdale, WI 54613
Telephone:  +1-608-564-7920
FAX:  +1-608-564-2473
Church Office Hours:
Monday – Thursday
9:00 am – 2:30 pm
or by appointment
Arkdale Trinity Lutheran Church is located in central Wisconsin in Adams County.
From I-94, take Hwy 21 east from Tomah (40 miles)
From I-39, take Hwy 21 west from Coloma (15 miles)
From Wisconsin Rapids, take Hwy 13 south then west on Hwy 21 (25 miles)
From Wisconsin Dells, take Hwy 13 north then west on Hwy 21 (30 miles)